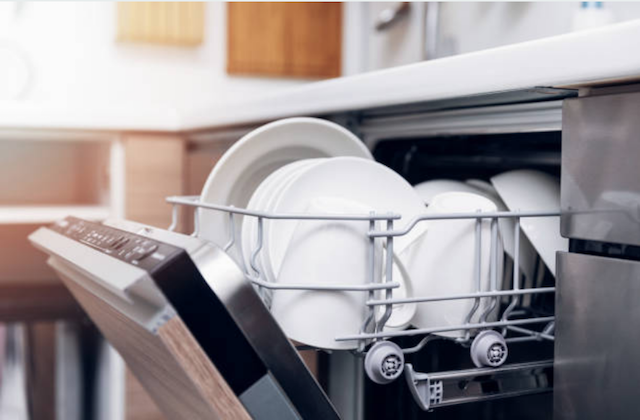 One of the most necessary appliances in a home is a dishwasher. It not only saves time but also lessens human effort. Hence, it is quite inconvenient if one is broken. To make your device rerun as soon as possible, call a repair shop to take care of the problem. Curtis Weston Appliance Repair is glad to offer its same day services in this respect.
We combat all types of problems in a dishwasher through our expert mechanics. Our vans keep parts that come straight from the manufacturers and have tools to make sure the repair is over on the same trip. Our fast and efficient service aims to eliminate the annoyance of an appliance not working.
DISHWASHER PROBLEMS
CONSTANT/LOUD NOISES
Our technicians are very competent in repairing these problems swiftly and effectively. The loud noises might be due to the collapsed pump housing or damaged motor bushing or bearings. Since this is a prevalent problem, we can take care of it in the quickest.
LEAKING WATER
This can occur due to two reasons. The first is due to failure of the door latch to work accurately which would mean it needs a replacement. The second is due to a faulty input water valve which does not require replacement and can have a repair instantly. The parts for GE, Kenmore, Whirlpool and more brands of dishwashers are kept available with us, to use them wherever it is necessary.
WON'T TURN ON
Making sure that the appliance is connected to a power point and that the circuit breakers are not flipped off is very important. If the problem persists and the dishwasher refuses to be turned on, it could be because of faulty parts like relays and electronic controls or even something simpler like a defective door latch.
WON'T DRAIN/FILL
Every dishwasher first fills with water and then drains. It will not fill if there are problems with switches being broken or the whole input water valve being broken. It might not empty if the pump motor for draining the water is faulty or the drain pipe if damaged.
WON'T CLEAN DISHES
A dishwasher is of no use if it cannot even clean a dish properly. What is the point if we have to wash them by hand again. This might take place if there are issues with the water pipe, filter, or the housing gasket. Weston Appliance Repair keeps with its parts for easy repair of all frequent dishwasher problems.
WON'T DRY DISHES
Drying is also an equally important function of a dishwasher. We do not want to dry the dishes by hand again. The drying function of a dishwasher may be hampered if these are problems with the heating element or thermostat. The rinse aid faucet should also be without defect to ensure the dishwasher is drying. We will without fail repair all your dishwasher issues and if required replace them with authentic parts straight from the manufacturer.
WON'T DISPENSE DETERGENT
A faulty bi-metal discharge or timer, do not allow proper functioning of the dishwasher. It will not dispense soap even if there are some problems with the wax motor. This does not let the dishwasher to wash dishes properly due to lack of detergent.