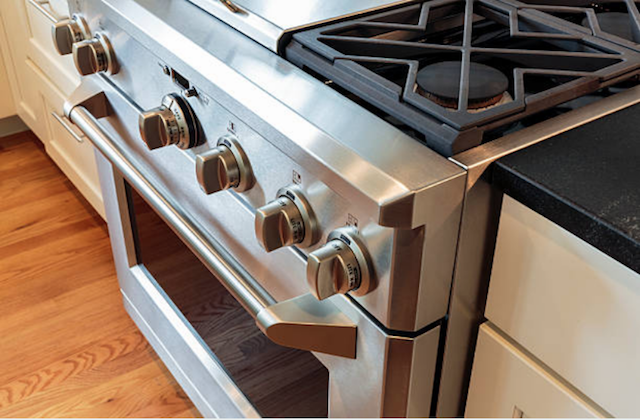 Cooking without a proper stove or oven is a hassle on its own and one hopefully you will not have to face. If however, you do, you should contact an appliance repair company as soon as possible. You would not want your family to be hungry after all. Thankfully for houses in Weston, we offer one day repairs for ovens and stoves.
Curtis Appliance Repair of Weston can fix all issues related to stoves and ovens for all major brands. Our repairmen have the necessary knowledge and tools to finish the job on the first trip itself. Our vans are also filled with parts that are straight from top brand manufacturers along with a year of warranty on all labour.
STOVE PROBLEMS
WON'T TURN ON/IGNITE
First, check if the stove is appropriately connected to a power source or not and whether all the circuit breakers in the kitchen are turned on. After this check the gas models for the pilot light. If the pilot light is on it signifies that repair is needed in some other part. The problem may arise due to any part like the surface element, igniter, broil element or others not working correctly.
BURNER/OVEN WON'T HEAT
A stove that does not heat is utterly useless. An oven will not heat given that a bake element or a sensor is malfunctioning. A burner, in the same way, will refuse to heat if some element breaks or the burner switch is damaged. However, there is nothing to fear about as these problems can be fixed by us in a couple of hours.
TIMER/PROGRAM ISSUES
It is safe to deduce that the control panel on the stove is damaged if the settings or timer is not working. We can repair or replace these boards for GE, Sears, LG and several more. A warranty is also provided for all the parts used by us in improving your appliance.
OVEN IS TOO HOT
An overheated oven is more a bad thing than good. In cases like this, we should be careful as the out of control and unpredictable heat may burn or injure us. This issue may occur due to malfunctioning sensors or thermostat. Our skilled workforce can determine the cause of such a problem and rectify it before any harm is done.
IGNITER WON'T LIGHT
A usual problem faced is that the igniter will not light. This may be because of a damaged surface igniter, controls and switches or just the safety valve. We shall first determine how serious the issue is and then repair or replace the parts as is required.
DOOR WON'T OPEN
The newer models which have self-cleaning available in them sometimes suffer from door problems. The door refuses to open once the cleaning is done. To determine the problem, we look at the seals, thermostat and of course the latches of the door. Once this is done, the required item is repaired or replaced depending on what is needed.